7 days to go ⏳ Join fuboTV, ESPN, DraftKings and many more
7 days left to join and counting ⏳
Don't miss your chance to access sports' global leaders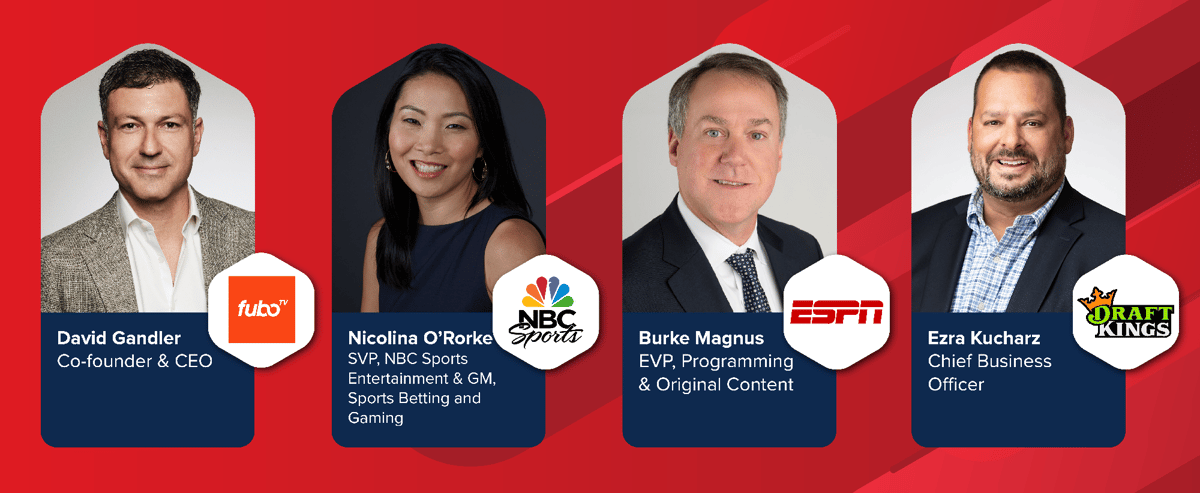 The OTT Summit USA returns a week today, offering you the chance to learn from traditional powerhouses of the industry and emerging innovators.

1000's of attendees are already signed-up, including executives from, beIN Sports, Carolina Panthers, CBC, DAZN, Formula 1, Inter Miami CF, IOC, LPGA TOUR, MLB, MLS, NBA, NFL, Pac-12 Networks, PGA Tour, Turner Sports, USGA, ViacomCBS and WWE.

Join the two-day summit to hear:

✅ ESPN and the PGA Tour discuss the future for legacy media and how those platforms are being balanced with OTT/DTC

✅ fuboTV's 2021 plans after a record year and IPO – In addition to reviewing the latest earnings and numbers
✅ Explore how live and highlights should coexist with YouTube and NASCAR

✅ MLS, Bundesliga International and TUDN analzye the growing impact of soccer in the US

✅ How Twitter, Buzzer and the NBA engage the evolving fan through social and live content

✅ Exclusive technology showcases with leading and emerging innovators

…And of course much more in our packed agenda.
SportsPro, 123 Buckingham Palace Road, Victoria, London SW1W 9SH, +44 (0)20 7549 3250